Sean Moloney is a Flute Player from Galway, Ireland. He is from a long line of traditional Irish flute players going back five generations. He is one of the few remaining musicians with the Ballinakill East Galway regional style of flute playing.

read more...



A special memorial concert for Eddie Moloney(1920-1980) will be held in the Town Hall Theatre, Galway on Saturday 20th June 2015.
Tickets available at the Town Hall Theatre, Galway or on-line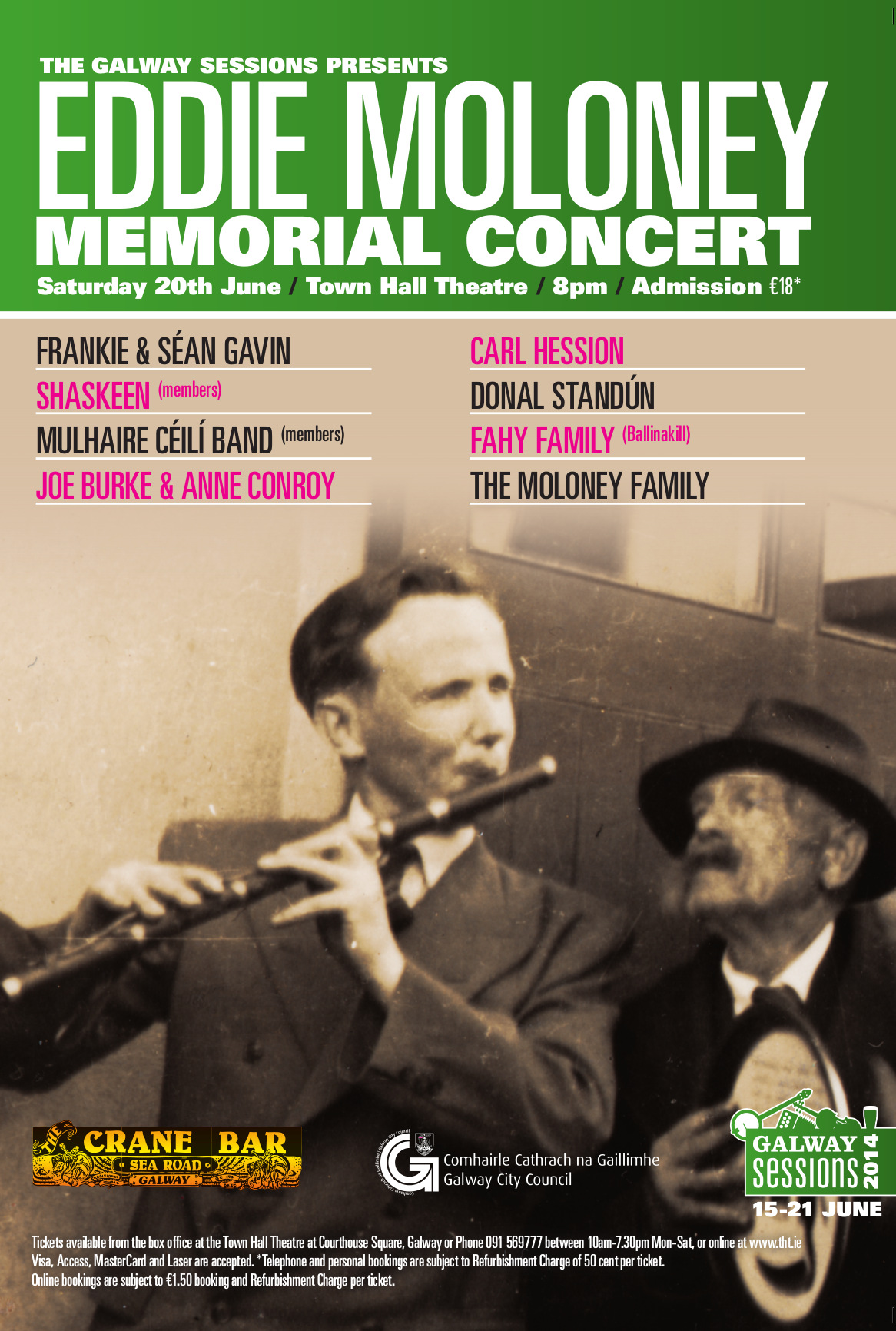 A double CD featuring Eddie playing flute, fiddle and tin whistle will be launched at the memorial concert. Eddie was considered to be the top traditional Irish flute player of the 1950's and 1960's. He is of the Ballinakill tradition of music, Loughrea, County Galway.

read more...